Torridon Adventure
The West Highlands of Scotland are an amazing and magical place, but in particular Torridon is the jewel in the crown of this spectacular wild country. Most visitors to Torridon are in awe of its beauty and for most hillwalkers this place is the Outdoors Mecca of the UK.
Torridon is big country and very wild with huge mountains and precipitous drops on high ridges with little or no escape except forward or backwards which is why it can be a bit intimidating and hence one of the many reasons I run guided trips to this region, so your keen hillwalker can experience these mountain massif's in a safe and fun environment knowing all the guiding, route planning and accommodation is taken care of.
As well as fabulous views and walking, my trip is a great way to meet like minded people and form new friendships. Many of my friends and clients have stayed in touch with each other after meeting on this trip of a lifetime where they form strong bonds through encouraging and helping each other on this challenging and very rewarding holiday. I personally take great pride in introducing people to this amazing area of Scotland and each other, this is a very rewarding trip and one you will remember for a long time.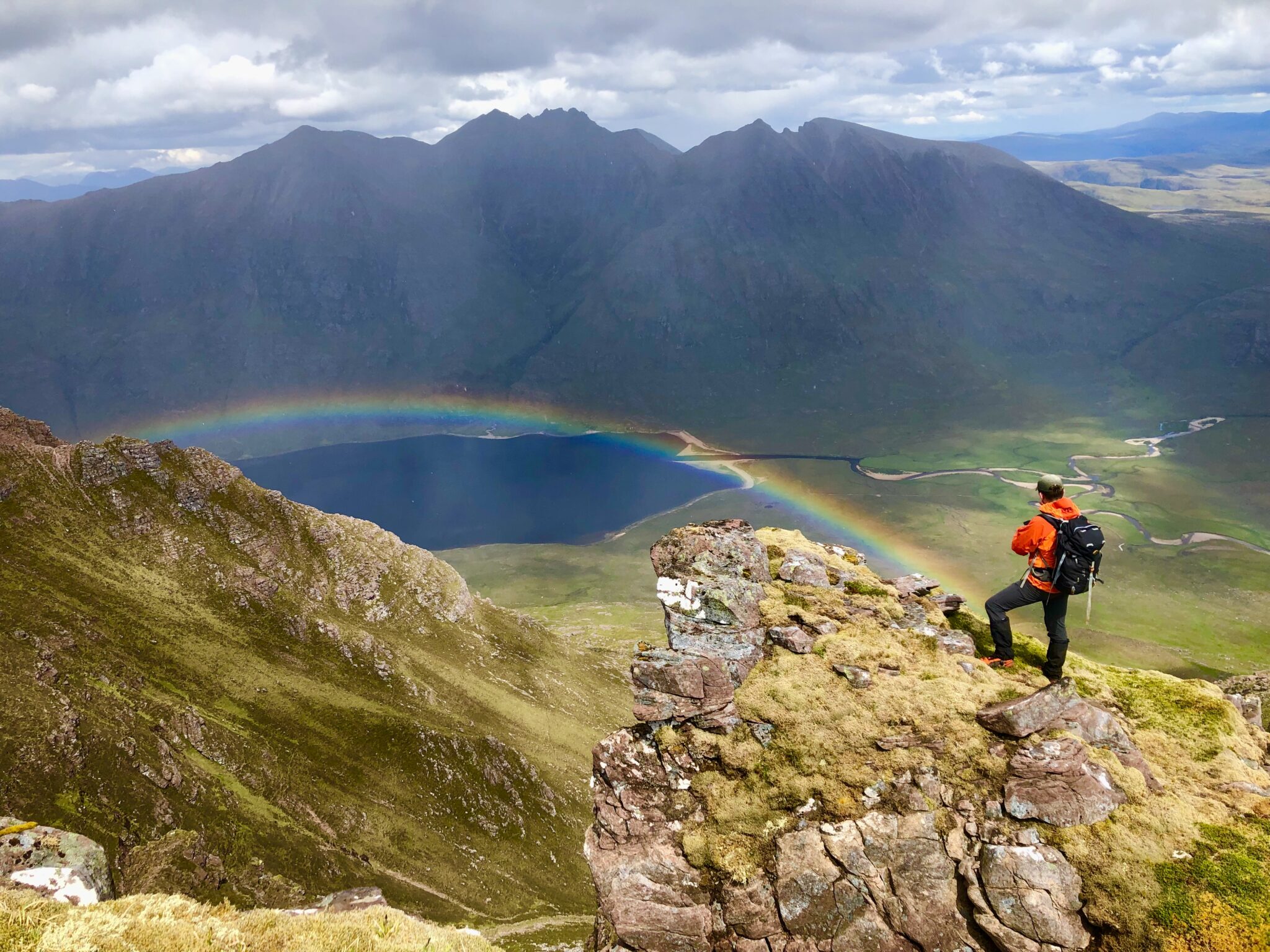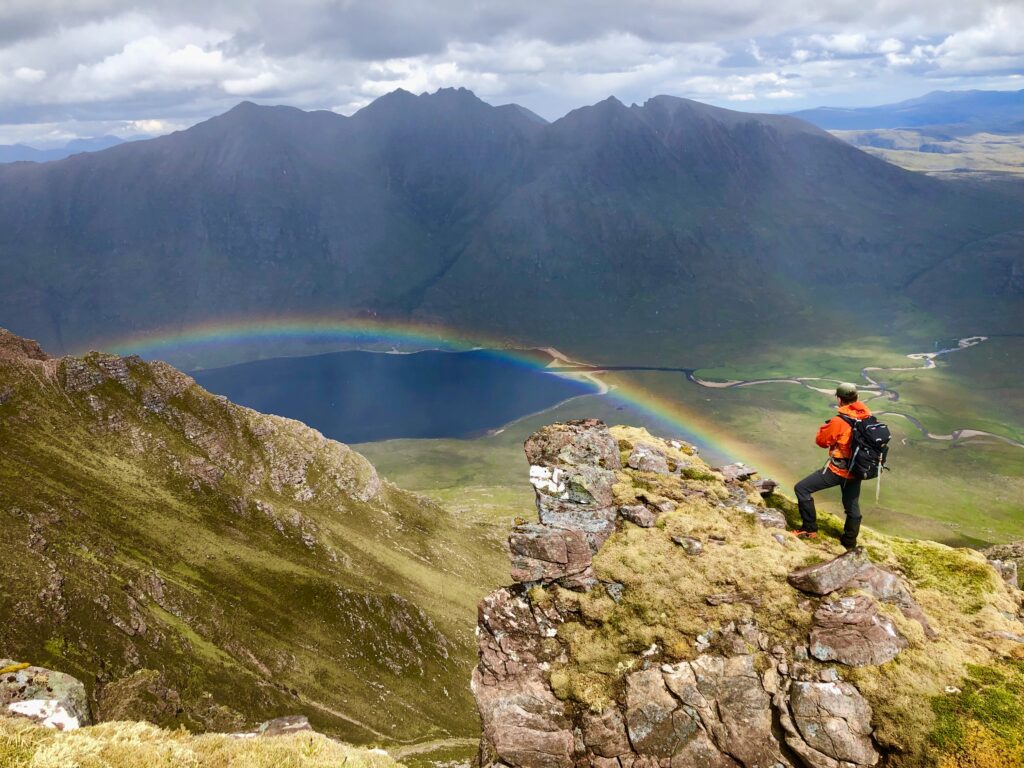 Highlights of our 5-day trip includes :
Traverse of Liathach – one of the most spectacular ridge traverses in the UK and a top 10 Scottish Mountain.
Traverse of Beinn Alligin (The Horns of Alligin) – another amazing ridge traverse with fabulous views of Skye, The Hebredies and Liathach
Traverse of Beinn Eighe – one of our longest days deep within the Beinn Eighe National Nature Reserve this huge mountain has many features and views across Torridon, The Fisherfield Forest and beyond.
Coire Mhic Fhearchair – The least challenging day and stunning valley walk into one of the finest Coire's in Scotland to see The Trible Buttresses of Beinn Eighe.
Costal walk, rock climbing or local exploration day – a rest day and chance to experience the Scottish and local Torridon culture and environment.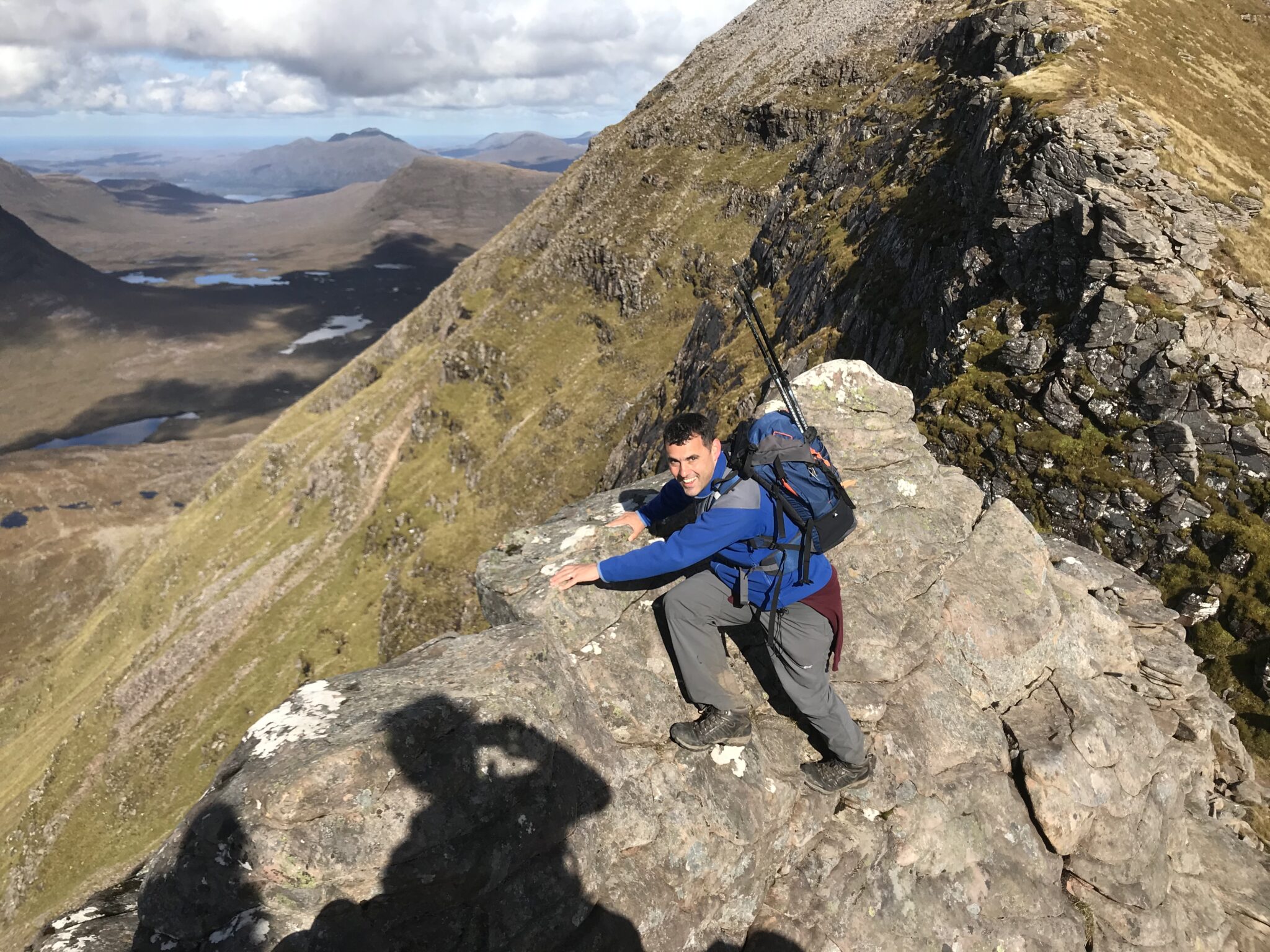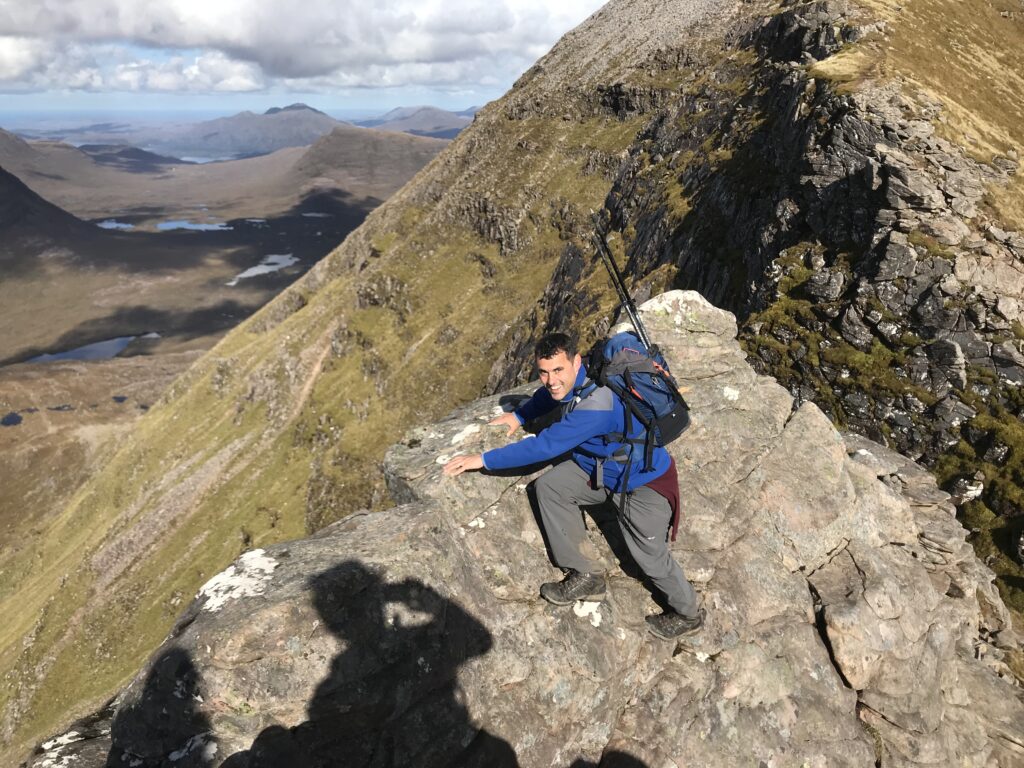 What's included:
Mountain guiding 5 days – I lead all my trips and courses to Scotland, I am qualified a Summer & Winter Mountain Leader, Rock Climbing Instructor and Rock Climbing Development Instructor, National Navigation Tutor and Mountain Rescue Team Member. I've been walking and climbing across the UK and overseas for over 20 years and Scotland is my favorite area and second home.
Accommodation – 6 nights in The Kinlochewe Bunkhouse, the bunkhouse is hired exclusively to Peak-Outdoor to accommodate our group.
Training, nutrition & equipment advice – Being physically fit with the correct outdoor equipment for this trip is essential. On booking confirmation, I provide a full equipment list and weekly tips on fitness, nutrition, technical and equipment advice and also info on the area.
Local Knowledge & Hill Advice – As part of all my trips and course's I share my local mountain knowledge where relevant along with folklore, history, geology, flora and fauna to enhance your experience of this beautiful area.
What is not included
Travel and transport – if you have your own transport then this is ideal and you can drive to our base at Kinlochewe or fly or get a train to Inverness and hire a car from there.
Food & Drink – To ensure flexibility you need to organise you own food, this can be self-catering at the bunkhouse or utilise the Kinlochewe Hotel next door or one of the bars and restaurants around the area
Torridon Adventure trip with groups of 6-10 people, taking bookings now for the below 2023 dates.
10th to 16th June 2023.
Cost is £595.00 per person
Bespoke trips can be arranged as well so just get in touch to discuss another date.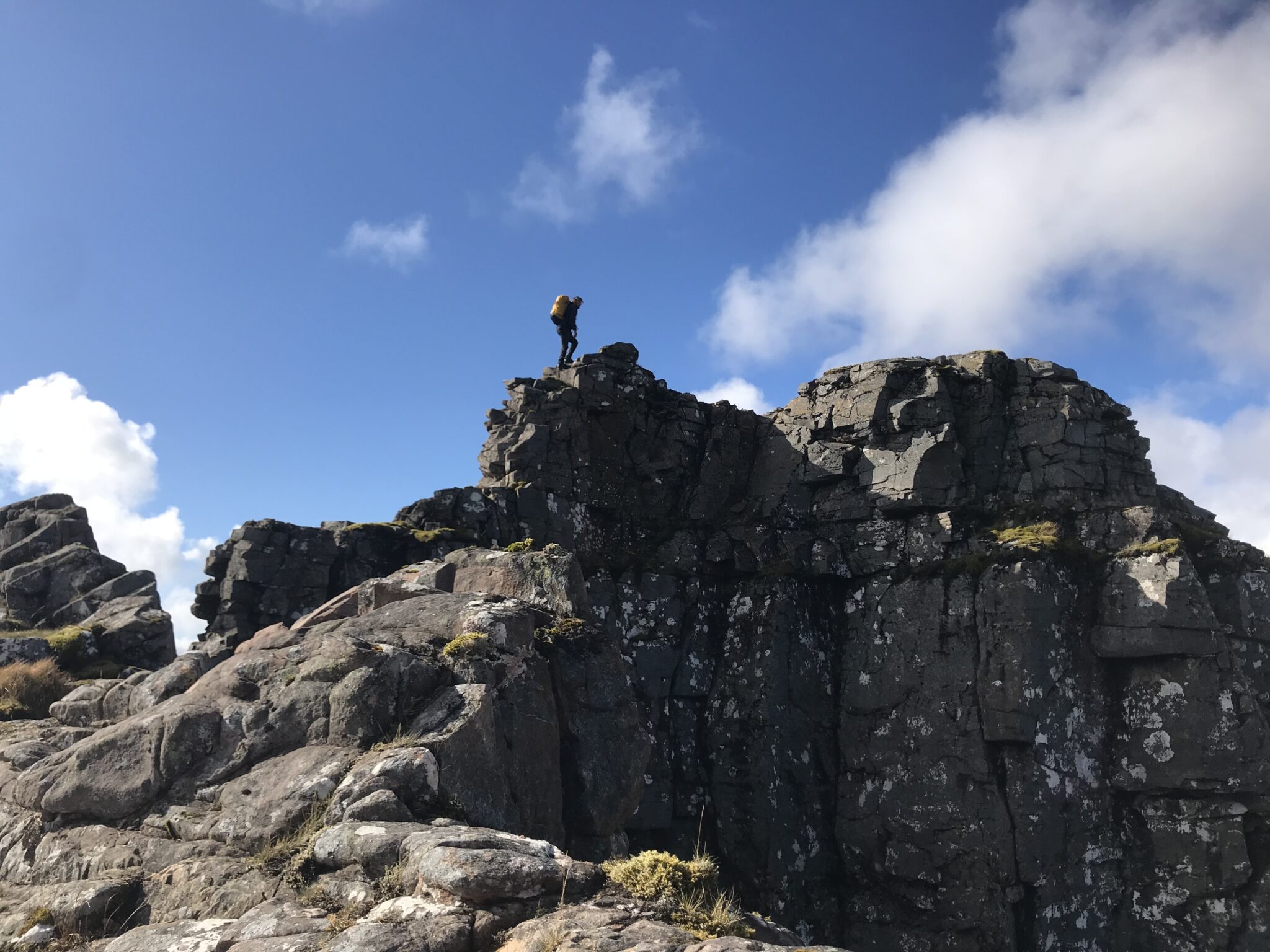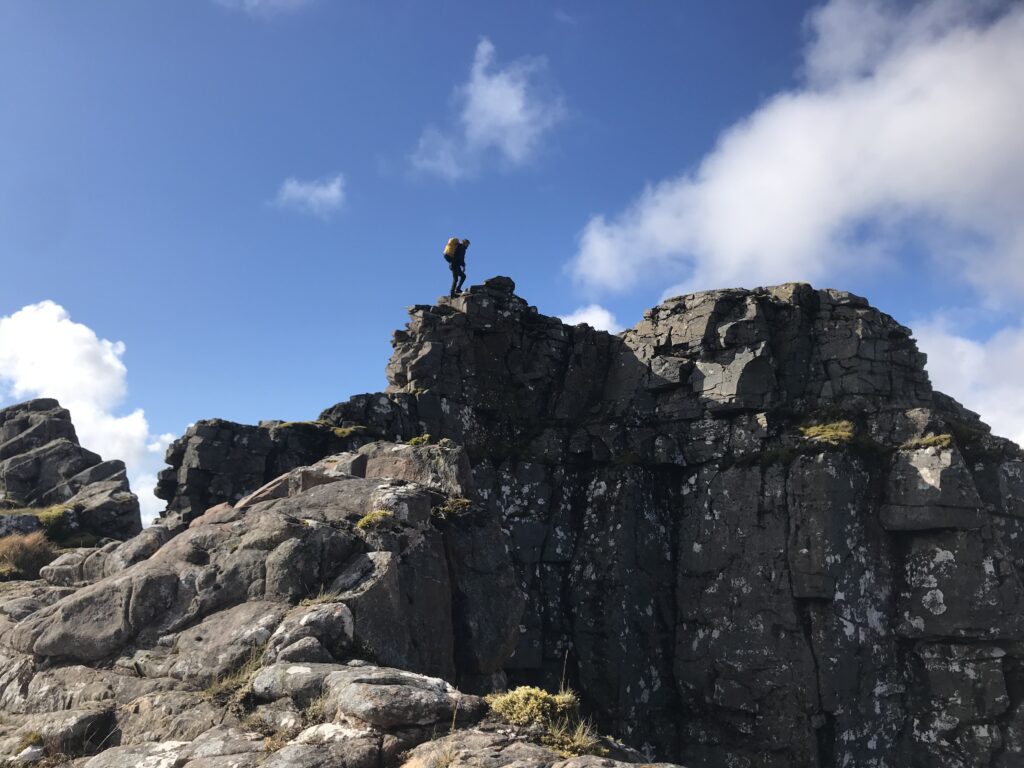 Testimonials
Paul Bates – Facebook Reviews – I had a fabulous time on the Peak-Outdoor Torridon adventure trip, as soon as I booked I started getting Simon's weekly training and equipment tips which made sure I was fully prepared for the big mountains. The accommodation at Kinlochewe was fabulous as we all shared the same bunkhouse which made this a very social trip and great for meeting new like minded people, and Torridon just speaks for its self, what an amazing place !! we climbed all the major peaks and Simon not only made us feel safe in this wilderness but took the time to show and explain all the local flora and fauna with some local history / geology and folklore thrown in. I enjoyed it so much ive booked for next year
Alice Turner – Facebook Reviews – Loved our trip to Torridon with Peak-Outdoor !! I was a bit nervous at first as I knew the mountains in this area were quite wild and big but Simon made us feel at ease straight away with all his tips and help. From our first intro day to the bigger Munro traverses of Liathach and Beinn Alligin we had a great time and the group size was just perfect, it felt like our own little family by the end of the week. Our accommodation in The Bunkhouse with the rest of the group was fab, chatting over a glass of wine and a meal at the end of the day was a big part of the whole expedition even though we were all ready for bed by 10pm 😊, an amazing place with a fabulous host and guide, definitely going to make this my annual pilgrimage !!
Click here for more testimonials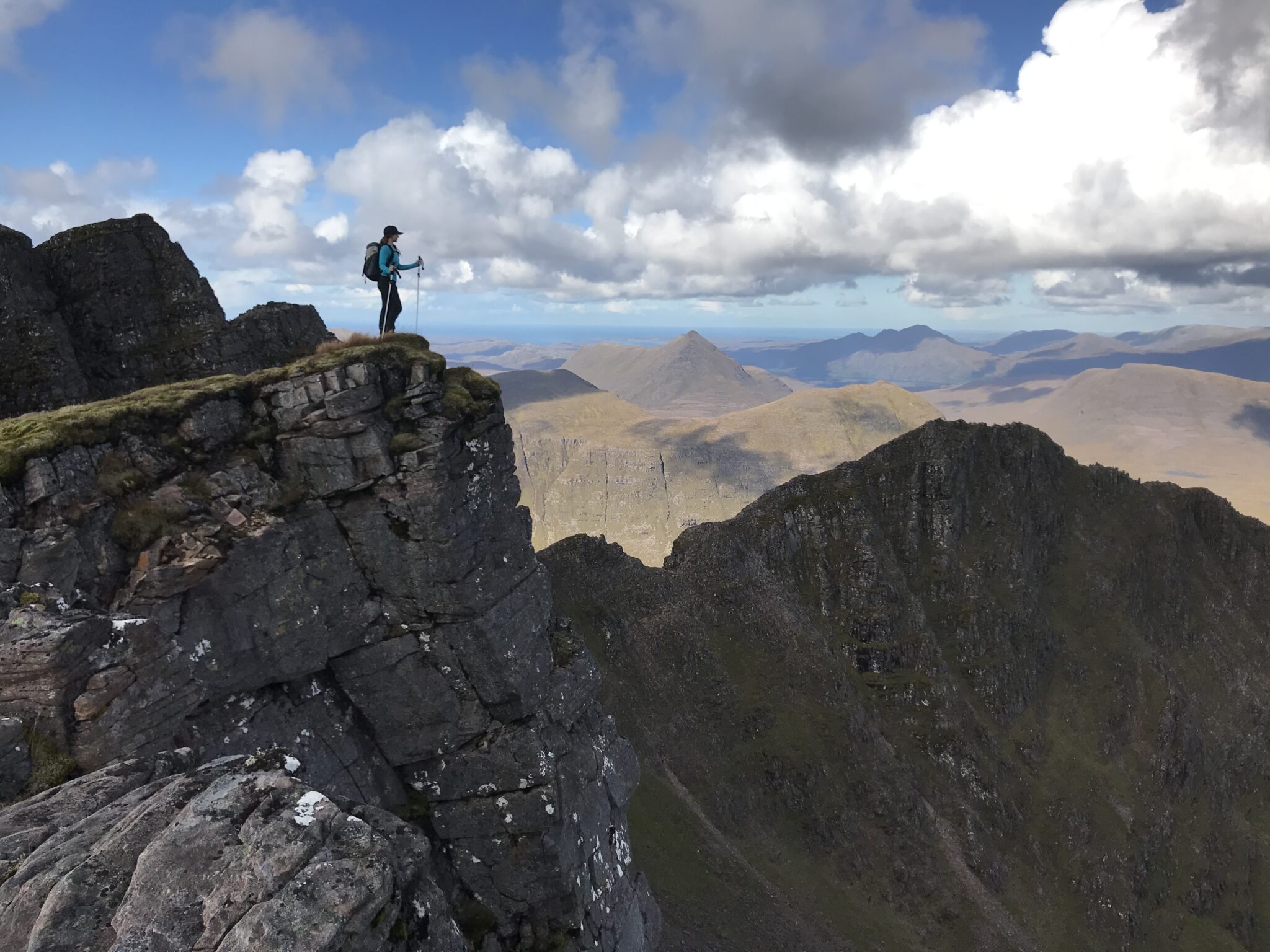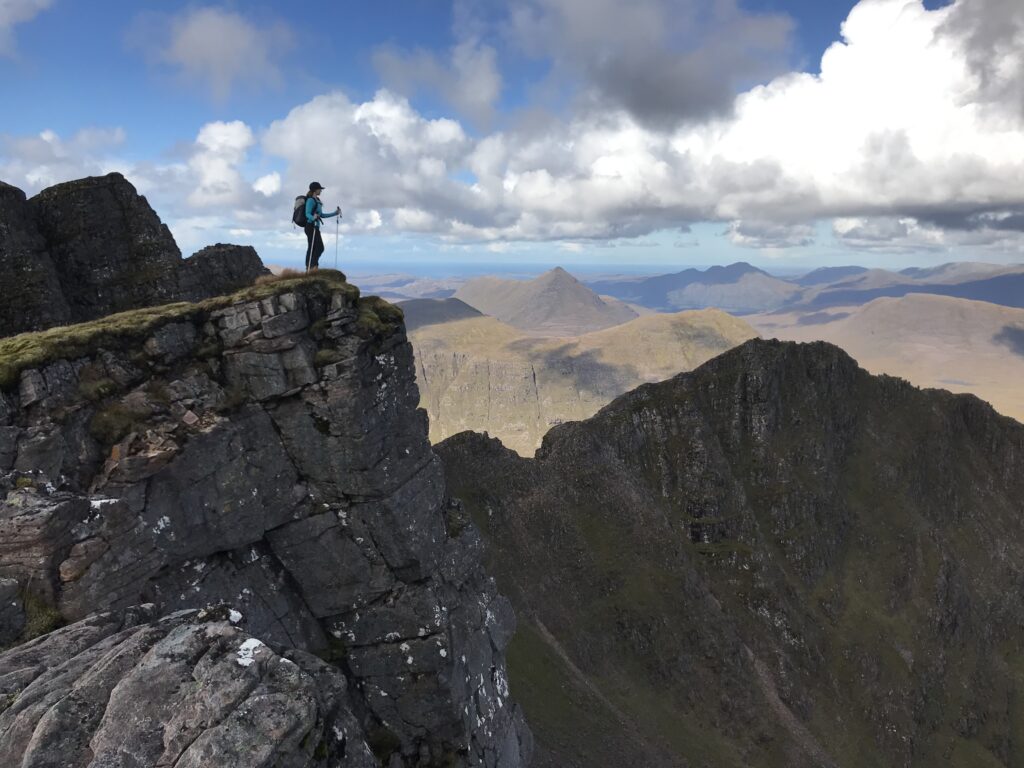 Experience, Training, & Fitness
Torridon has some of the largest and most serious mountain terrain in the UK and is considered only second to Skye for serious mountains. 4 days from 5 days on this trip involve long hikes, high ascents over 1500m and exposed walking and scrambling.
However, for a fit hillwalker who is used to 7+ hours walking in the UKs high mountains this is well within their abilities.
Itinerary
Day 1 – Travel to Kinlochewe Bunkhouse – 5 – 7pm Meet & Greet and discuss the week ahead.
Day 2 – Coire Mhic Fhearchair – 14km, 600m ascent, 4-5 hours rough path valley walking.
Day 3 – Traverse of Beinn Alligin – 12-15Km. 1500m ascent, 7-8 hours, exposed walking and scrambling.
Day 4 – Rest day, costal walk or rock climbing – 1 – 8Km. 1 – 4 hours, flat walking on footpaths, or choose a rest / exploration day / rock climbing on local crags.
Day 5– Traverse of Liathach – – 12-15Km. 1500m ascent, 8/9 hours, serious exposed walking and scrambling.
Day 6 – Traverse of Beinn Eighe ––19-21Km – 1700m ascent 9/11hours – exposed walking and scrambling.
Day 7 – Breakfast and travel home
NOTE – the above Mountain days may not be possible in poor weather, there are other lower valley and less serious hill options which may need to be taken due to weather or group dynamics.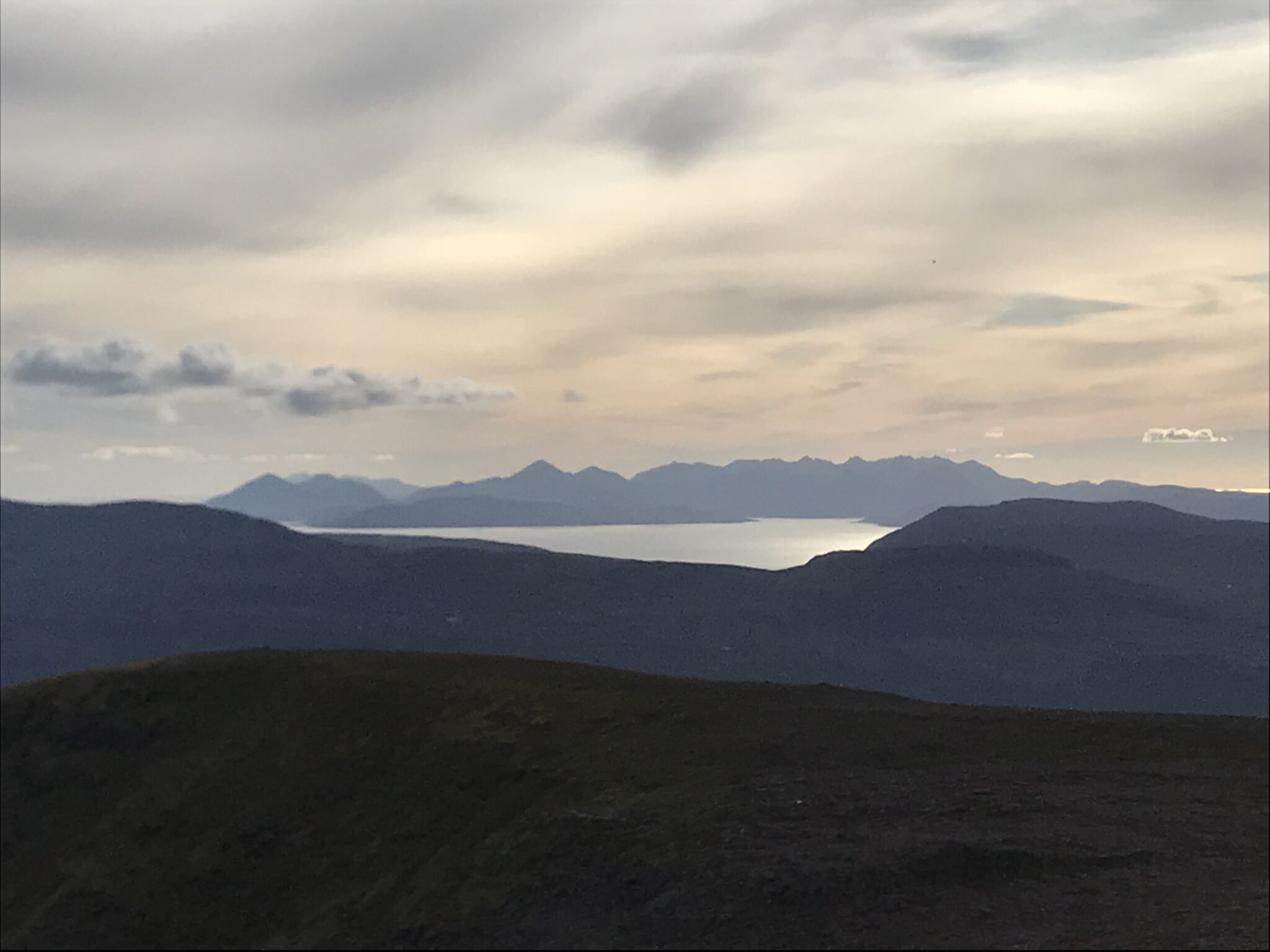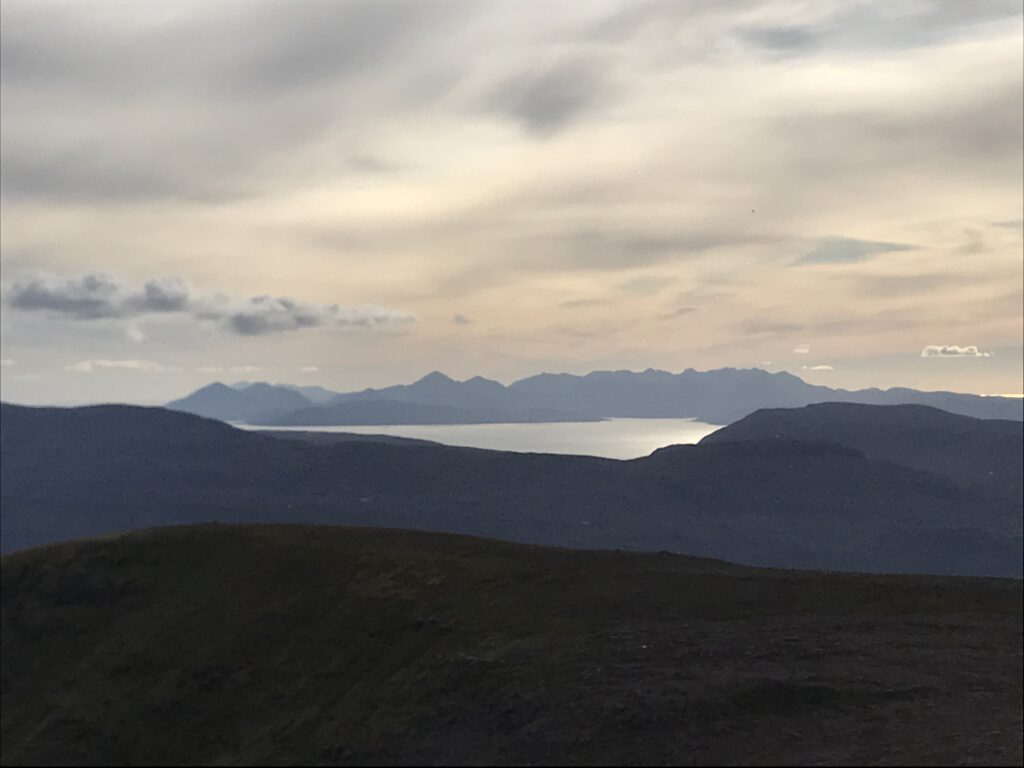 Accommodation
Kinlochewe Bunkhouse – Kinlochewe Bunkhouse Website
The Bunkhouse is in the centre of Kinlochewe and next to and part of The Kinlochewe Hotel. It is Unisex through out with a unisex sharing dormitory with shared showers and toilets. The Bunkhouse has a drying room, seating area and self-catering kitchen with plenty of parking.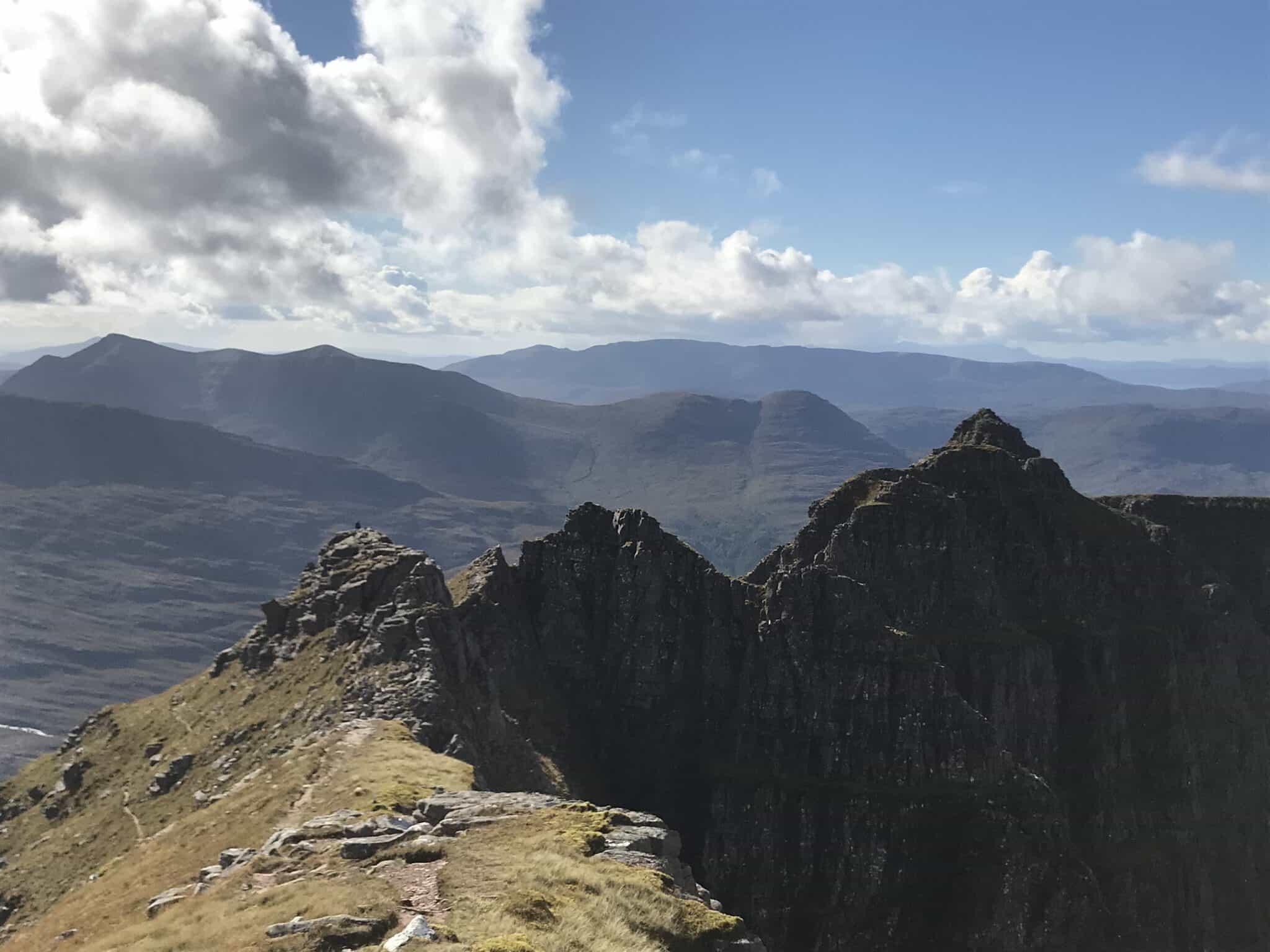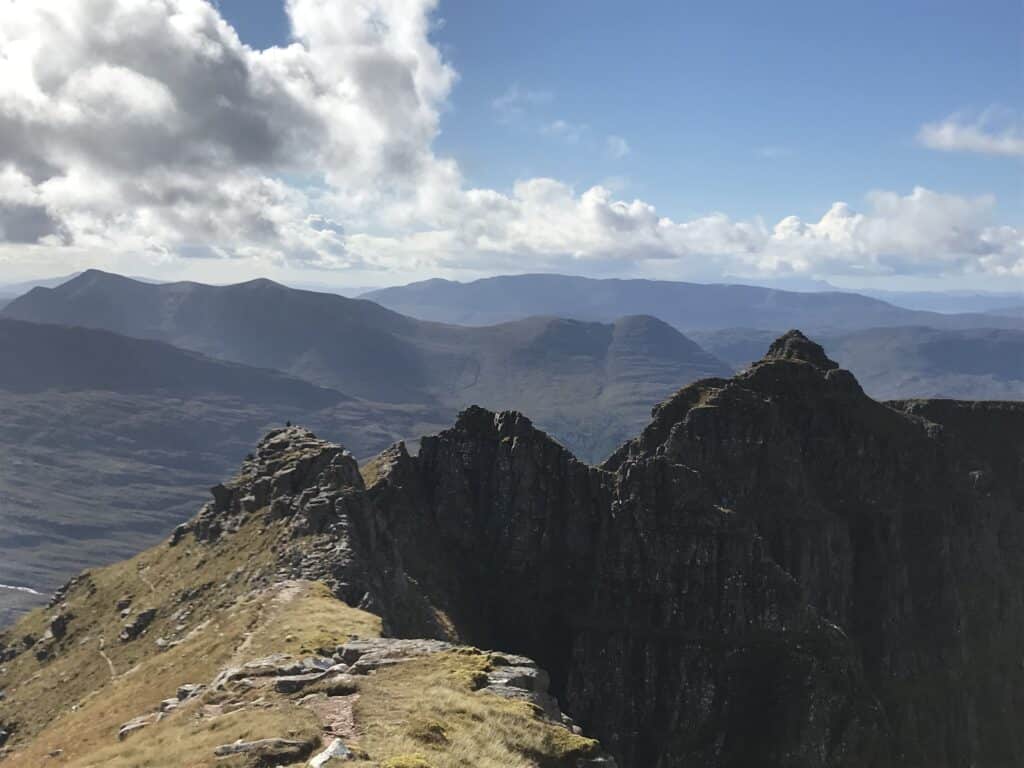 Other Walking Challenges / Trips – Walking Challenges